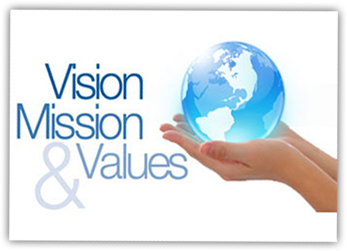 VISION:
To offer affordable education of International Standard to all students;
To continuously improve the quality of academic programmes;
To implement the best academic practices to satisfy every stakeholder;
To actively participate in making a developed India and promote universal brotherhood by nurturing its talented youth.
MISSION:
L.N. Mishra College of Business Management aims to achieve and endorse excellence in every area of its teaching and maintain and develop its position as a world-class College, to enrich international, national and regional communities through 'skills with ethics' of its graduates.
L.N. Mishra College of Business Management will always:
Provide the facilities and support staff to take up innovative methods of teaching in accordance with the developments in the academic world and also learn from the latest developments in industry and commerce.
To improve the quality of the undergraduate and postgraduate programs that prepares students for professional life, leadership and citizenship in the dynamic world.
Attract students of the highest calibre from India & abroad.
Remain as a leader in the creation, synthesis and spread of knowledge beneficial to the current and forthcoming generations.
Optimize the usage of resources and infrastructure in an integrated fashion to improve, enhance and strengthen the students' facilities.
Build mutually beneficial relationships with communities, government and private organizations for the sound placements of students.
Improve the efficiency and effectiveness of the management and administrative services that support the mission of the College.
OBJECTIVES:
To establish and provide a vibrant organization that would install in budding managers, computer professions and teachers, a spirit of entrepreneurial leadership, the attitude to create innovative solutions and develop the aptitude for their application for  global prosperity with a humane face.
INTENT:
The L. N. Mishra College of Business Management functions with the holistic intent of installing the best available infrastructure, faculty and facilities for achieving its objectives in order to fulfill its mission.